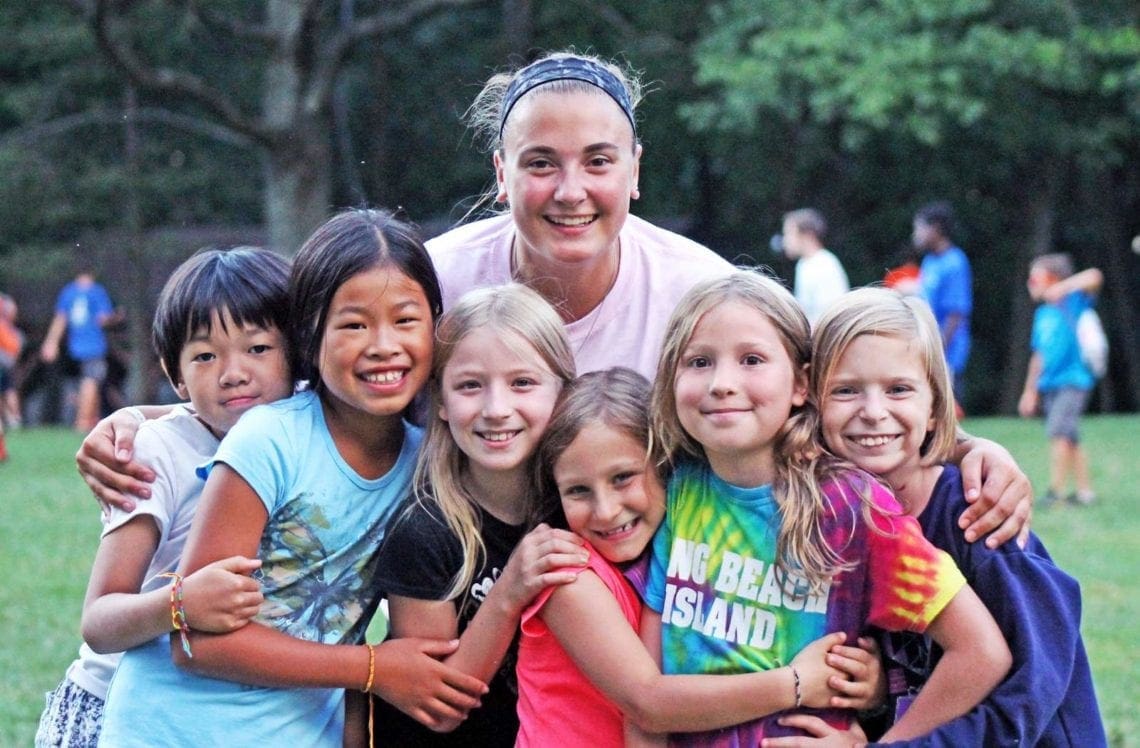 Volunteering is a great way to stay connected and help out camp for generations to come!
South Mountain YMCA Camps is a great place to earn community service hours for both adults and young people. Most high schools, faith based youth organizations and scouting troops require community service hours and sometimes it can be hard to find a place to volunteer as a young person. There is never a shortage of volunteers needed for camp.
---
Individual Volunteering
You can participate in individual activities and/or assist with a special camp project/event.
Small Groups of Volunteers (2 – 15)
If you have a group of people that want to make a difference, have we got the right opportunity for you!!! Working with our Volunteer Coordinator and Facilities Director we'll determine a list of projects that best meet the interests of your volunteer group while at the same time helping us to maintain and improve our camp facilities.
Larger Groups of Volunteers (over 15)
If you are an organization, Girl/Boy Scouts, Youth Service Group, College Fraternity/Sorority we have a variety of volunteer opportunities around camp both indoors and outdoors to help us maintain and improve our camp facilities. Working with our Volunteer Coordinator and Facilities Director we will determine the service project(s) that best fit the interests of your group.
Please contact Tracey Braymiller, Volunteer Coordinator at 610-670-2267 or ycamps@smymca.org.
Each volunteer applicant will need to fill out an application/background check. Applications are available at the camp office.
---
Some of our Volunteer opportunities are:
Easter Egg Hunt – Help hide thousands of eggs!
Pancake Breakfast – Help serve Breakfast
Mountain By Moonlight – This is our biggest event of the year!!! Join us in costume, assist staff at the many activities, or help out at the concession stand.
Volunteer Clean-up day – Come help us get ready for the summer with planting, wood splitting, painting, and much more!
Equestrian Center – If you love horses, we have a volunteer opportunity for you. Assist our Equestrian Director in caring for our horses and keeping our facilities clean.
---
Alumni Association Committee Volunteers
If you are a former staff member or camper, we could use you on the committee of our Alumni Association. Help our staff keep our alumni involved through events, communications, and service opportunities.
---
Sub-Committee Volunteers
Are you interested in becoming involved with our board of directors? Do you have the desire to shape the future of the South Mountain YMCA Camps' programs? Join one of our active sub-committees and learn more about volunteer leadership opportunities. We are looking for individuals interested in our Financial Development.
---
Board of Directors
Each year, 6-10 new volunteers are nominated to our Board of Directors. This member organization is responsible for all aspects of the South Mountain YMCA. We are constantly seeking new leadership talent in a variety of fields. Please contact our CEO if you are interested at nbrant@smymca.org.
---