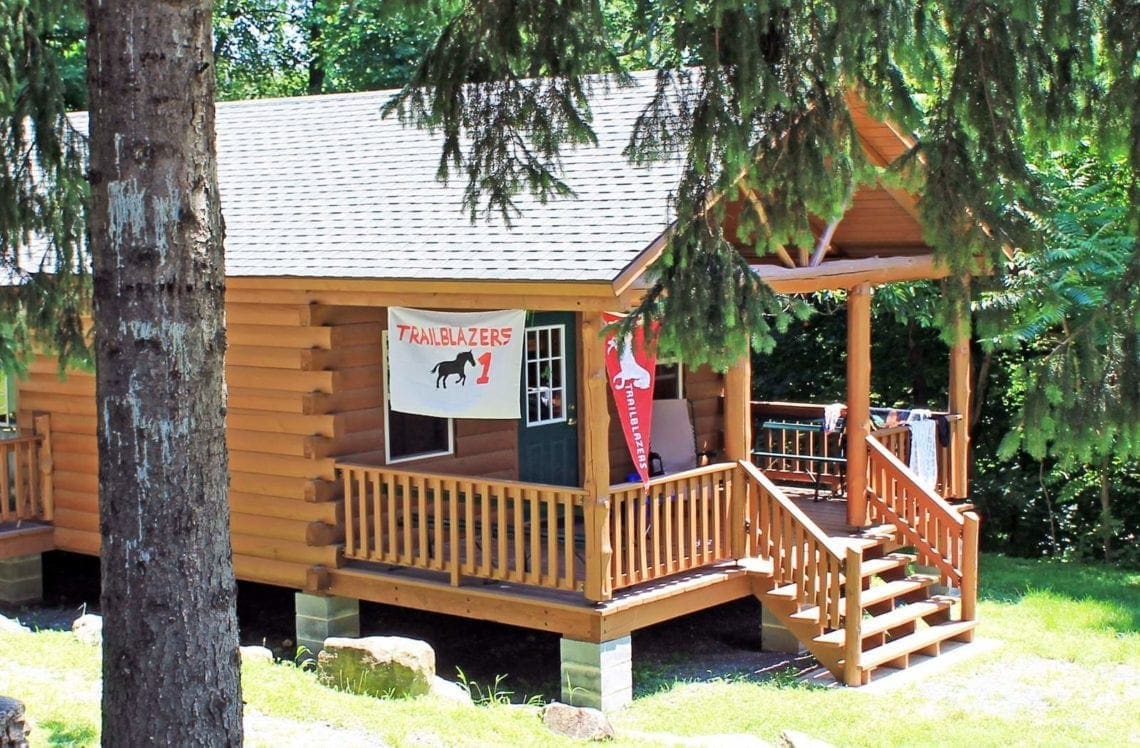 A Home Away From Home
We take great pride in our buildings and grounds and participants always remark on the excellence of our facilities. Located in a beautiful spot, nearly 600 acres atop a 1,200 ft mountain, our property boasts spectacular views and extensive hiking trails. The campus and our friendly staff create a welcoming atmosphere.
---
 Our Cabins
Youth and adults alike marvel at our beautifully maintained overnight accommodations. In 2005, we completed a major facilities upgrade by constructing 24 new log cabins and 2 large indoor bathhouses with numerous showers, toilets and sinks.
Each of our four 'Villages' has 6 log cabins that sleep up to fourteen people each in hand-crafted pine bunk-beds. There are 8 lower and 6 upper bunks. The state-of-the-art bathhouses are centrally located between Villages and provide plenty of room and privacy for even the largest group. All cabins are equipped with heat and electricity. Each Village has a cabin with a handicap accessible ramp and each bathhouse has accessible stalls.
---