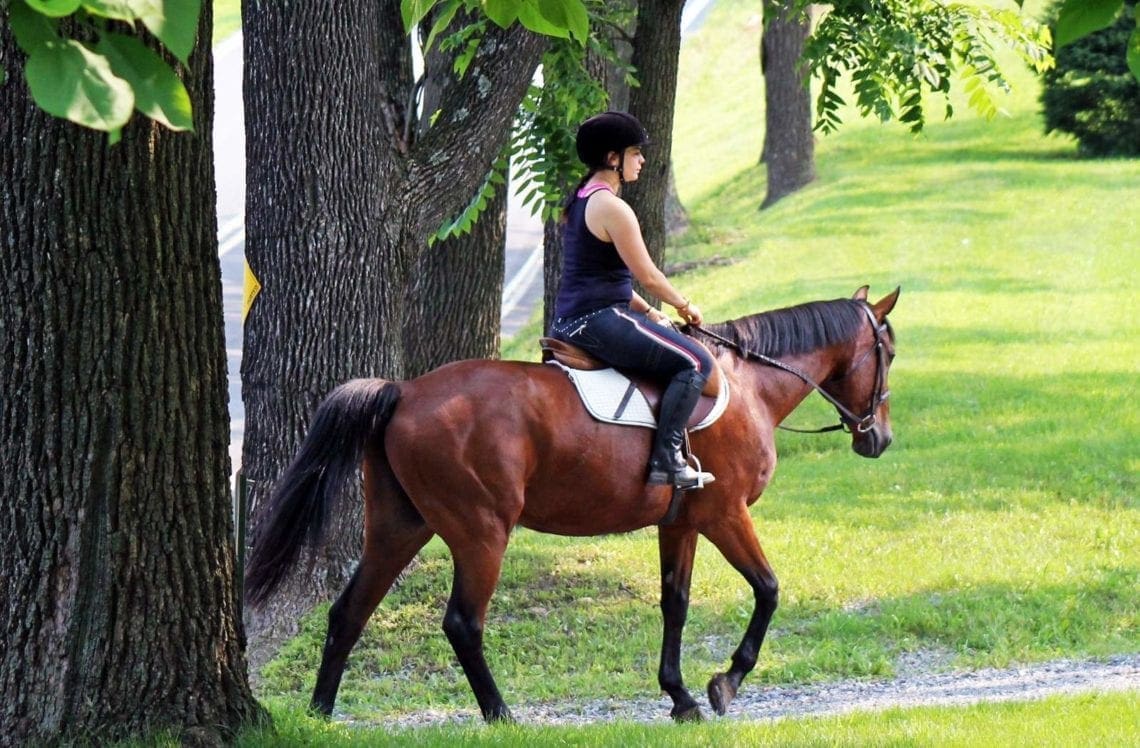 Community Horseback Riding Lessons
In addition to our Summer Camp Riding Programs, we offer community horseback riding lessons for both adults and children ages 5 and up during late spring through early fall. This option is for a 1-hour session, which is a combined, unmounted and mounted lesson. We offer a one-time introduction to horses, weekly and bi-monthly lessons. We highly suggest signing up for the six-week instructional program to get the best experience. Private ($35), and group lessons with 2 or more riders are $25. These lessons are available for beginner, intermediate and advanced riders, ages 5 to adult. To register for Community Riding lesson, click this link  www.signupgenius.com . To pay for Community Lessons please call the office at 610-670-2267 or bring payment with you at the time of lesson. Contact Devin Barry for more information at ridingdirector@smyca.org or 610-670- 2267, ext. 223 for Riding Lessons starting in June 2019. Lessons are offered Sunday starting at 1 pm and Monday through Friday at 5 pm and 7:15 pm.
---
Pony Parties
Celebrate your child's birthday at a Pony Party! Cost is $250 for up to 10 people plus the birthday guest. This includes use of the Bynden Wood Pavilion, and a pony ride for each child. This is a two-hour program. Parties are available May through September. For more information call Antonio Skidmore at 610-670-2267.
---
Trail Riding
This program is designed for you to enjoy our 600 acres of mountaintop property on horseback. Included in the two-hour program for $50 per person is a mounted lesson in our schooling ring and a trail ride to the top of Cushion Peak. Riders must pass the riding test to be approved for the trail ride.
---
Certified Horsemanship Association Standard Clinic
June 8 – 12, 2020, Contact Devin Barry for more information and registration at ridingdirector@smymca.org or 610-670- 2267, ext. 223.
*All participants in our Horseback Riding Programs must wear long pants, closed-toed shoes and an approved Riding Helmet (we provide helmets).
---