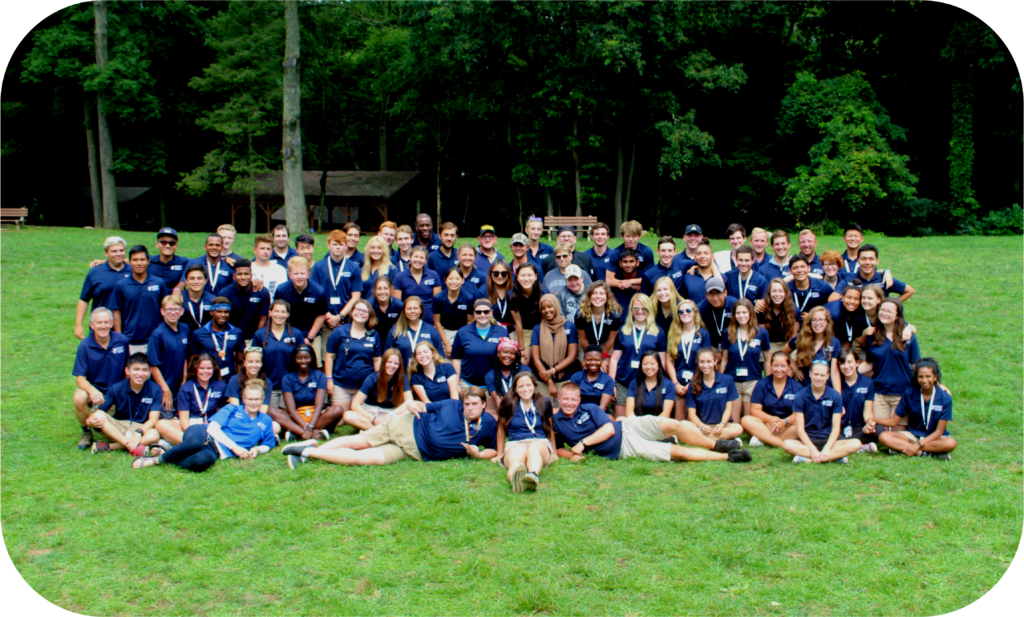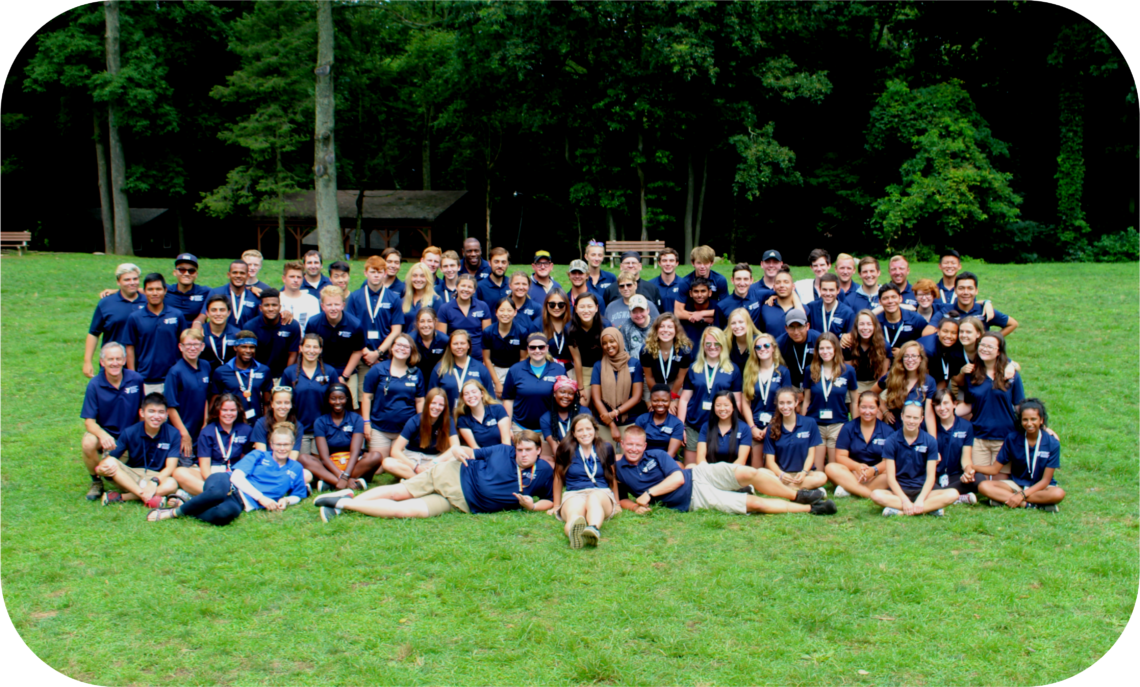 At the South Mountain YMCA Camps we are constantly working to identify and recruit program and leadership talent. More than skills, we want people on our team that love working with children, families, and adults – we want staff that love seeing people grow! You, too, will grow during your employment at South Mountain.
If you believe you have the character, the skills, and the desire to develop and serve the visitors to our camp community, you may be the person we have been looking for. We're looking for an educator, a role model, and someone who leaves a place better than they found it. We look forward to meeting you soon.
---
Accepting applications for Fall 2021
Outdoor Center Employment Positions
Our Outdoor Center Staff work as part of a team of enthusiastic, energetic leaders who teach lessons and lead recreational activities such as: Wildlife, Archery, Survival Scenario, Native American Studies, Team Building Challenges, High Ropes & Campfire Skits/Songs. Other components of the job include: assisting in the kitchen & dining hall, curriculum development, janitorial duties, organizing evening programs, completing camp projects, and participating in staff training. Candidates must LOVE to work outside, have a sense of humor, enjoy working with children and other naturalists and know how to PLAY and have fun!
The "typical" work week for Outdoor Center staff runs Wednesday through Sunday but can vary. Staff will work programs varying from short day trips to multi-day residential retreats. This job requires long hours. We are looking for individuals who have a true passion for, and sincere love of, the great outdoors and education.
Staff will teach interdisciplinary science-based and cultural day and evening classes to elementary, middle, and high school students. They will facilitate our challenge course and climbing elements with school-aged through adult groups. Staff are expected to maintain program areas and provide care for educational animals. Finally, staff will assist with facilities maintenance and janitorial duties, as well as with the care of equestrian facilities and horses.
Candidates must have a cheerful disposition, experience working with children, and experience in public speaking with confidence and comfort addressing groups. Candidates should be comfortable in rustic, outdoor settings in all weather conditions. They should possess creativity, a STRONG work ethic, and initiative. Candidates should be available to work nights and weekends. Applicants should have a BA or BS in Recreation, Education, or a related field.
Pay is $350 per week depending on experience. On-site house or lodging is provided. Meals can be taken in Dining Hall when groups are scheduled and during training. Benefits will also include Certifications in Level 1 Archery and Wilderness First Aid & CPR.
Fall 2021 Season is from August 29th – November 21st
To contact our Outdoor Center Director, Becky Brandow, please e-mail rbrandow@smymca.org
---
Summer Camp Positions
For more information on Summer Camp Positions, call Antonio or Cory at 610-670-2267.
---
Dining Services Employment Positions
Seasonally, we seek staff to assist our Food Service Director in the preparation and serving of meals in our Dining Hall. The height of our season is from April through October. Apply for part-time work here.
To contact our Facilities Director, Dale Kuntzman, please e-mail dkuntzman@smymca.org.
---
Facilities and Grounds Employment Positions
Seasonally, we seek staff to assist our Facilities Director with landscaping work needed at South Mountain YMCA Camps. Apply for part-time work here.
To contact our Facilities Director, Dale Kuntzman, please e-mail dkuntzman@smymca.org.
---