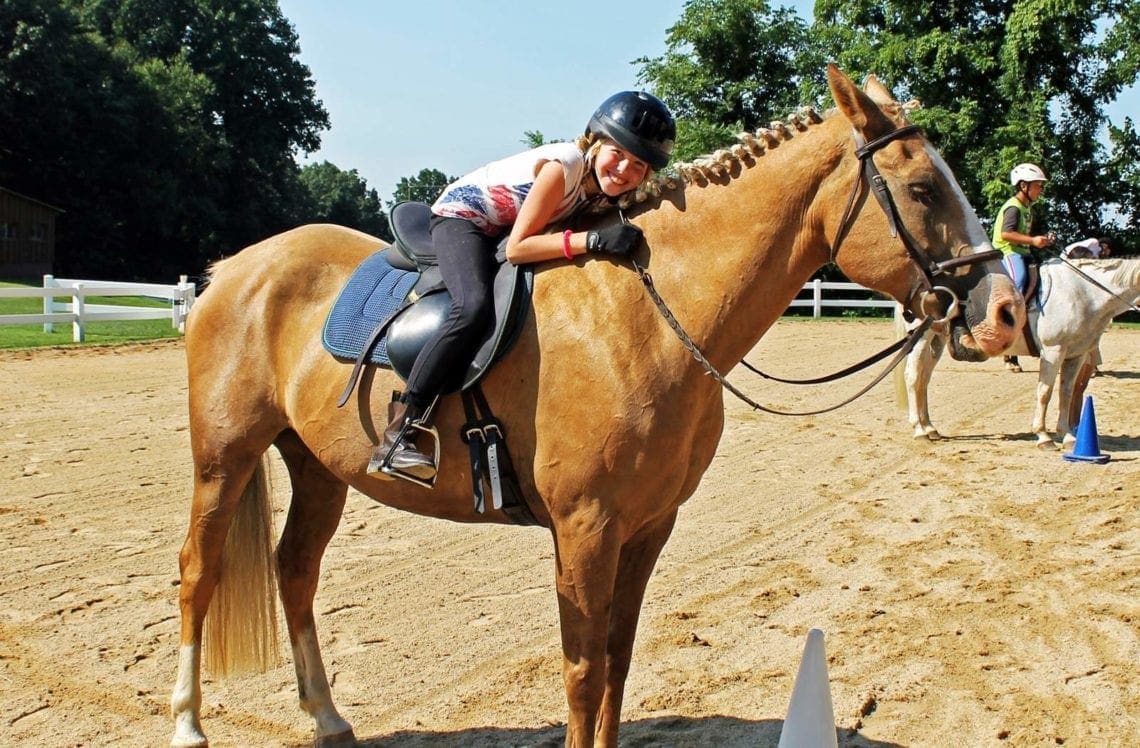 About the Duberstein Equestrian Center
South Mountain YMCA Camps offer many opportunities for the riding enthusiast! Since 1948, the Ken Duberstein Equestrian Center has been the site for generations of riders to develop their skills and strengthen their passion for the sport. Today, seasonally our horses are out on the trails and in the ring with beginner to advanced riders.
---
Summer Equestrian Camps
For more information on our equestrian camps, read about our specialty horseback riding camp and weekly sessions. To download registration materials for our camps, use our YMCA Camp Conrad Weiser form (PDF) and select Riding Specialty Camps Registration Form.
---
Horseback Riding in Camp Conrad Weiser & Bynden Wood
We believe that every camper should have the chance to ride a horse. Our youngest Bynden Wood Day Campers and campers in our Explorer program at Camp Conrad Weiser, will all have a pony ride.
All campers ages 7 and up, in Bynden Wood or Conrad Weiser, may sign up for English riding lessons which consist of 5, 1-hour lessons throughout the course of the week. Campers who are truly passionate about horses, can spend their entire day at the barn in one of our Riding Specialty Camps (noted above).
---
Seasonal Equestrian Opportunities
Pony Parties (Seasonally)
English Horse Riding Lessons
Certified Horsemanship Association Standard Clinic
Scouting Badge Clinics
---