EARLY-BIRD REGISTRATION for 2021 IS HERE!
Register Today
---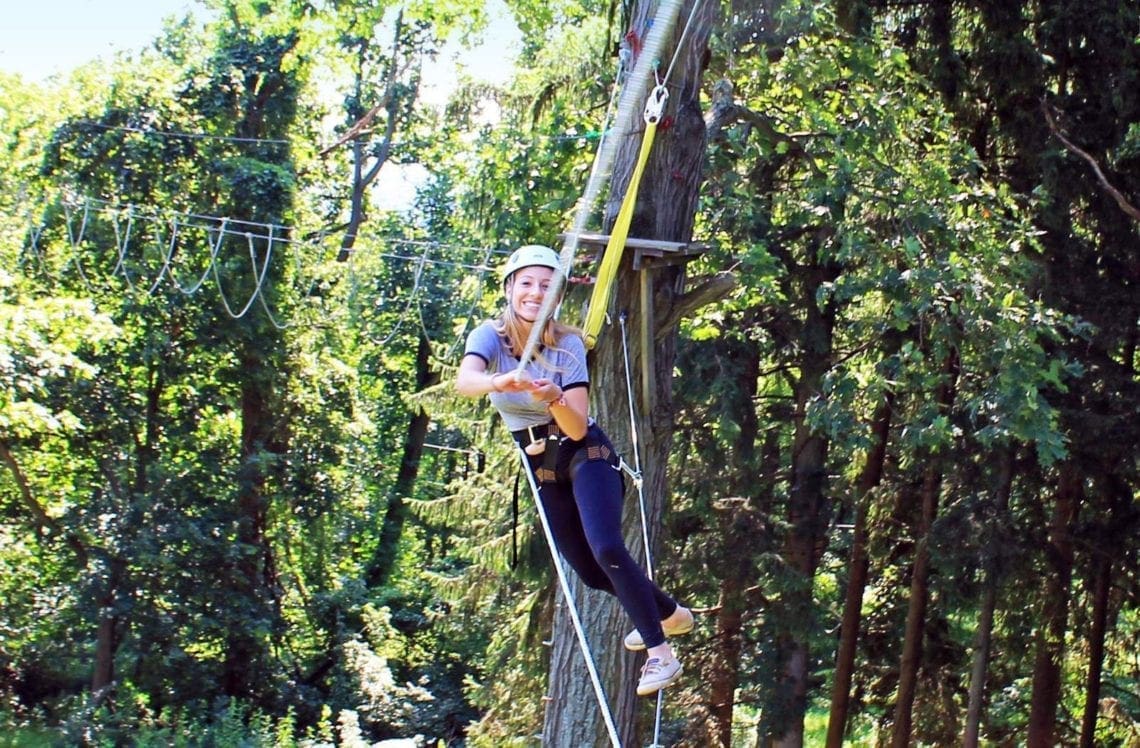 Adventure Trips
Teen Adventure Trips are one week in duration. Some portions of these trips are spent bonding and preparing at camp before heading out for a great adventure.
Spend a week making new friends, learning new skills, traveling and camping out under the stars.
---
Adventure-Palooza (Ages 12 – 16)
August 15  – August 20, 2021
Open to all skill levels: Campers will build
relationships and make friends by spending nights
around a campfire, cooking their own meals, and
sleeping in tents. While using Camp Conrad Weiser as home base, campers will take day trips out to various adventures. At the end of the trip, Campers will spend two nights camping in the Poconos. During the day,
adventurers will find themselves:
• Exploring Caves
• Riding Zip Lines
• Braving Roller-Coasters
• Rafting the Lehigh River
• Playing Outdoor Laser Tag
• Touring the haunted Jail of Mach Chunk
---
Paintball Training Camp (Ages 12 – 16)
August 15  – August 20, 2021
Campers will learn responsibility, safety and build skills. On the first day, campers will spend the day doing camp activities and learning about the basics of paintball. On days 2-4 they will head to the world's largest paintball facility to work with professionals on strategy, tactics, and improving skill. Campers will
return to camp on the final day to rest and enjoy some camp activities. While at camp, campers will stay in cabins, and at the facility they will stay in tents at a local campground.
---
Counselors-In-Training (CITs)
Ages 16 – 17 – Application required
CIT Session 1: June 27 – July 16, 2021
CIT Session 2: July 18 – August 6, 2021
Counselors-In-Training Campers (CITs), will combine their favorite camp programs with the curriculum designed by renowned camping author, Michael Brandwein.
This intense program is an experiential, skills-based leadership course for teens who are interested in becoming camp counselors. Counselors-In-Training (CITs) will learn from veteran staff and will develop the skills and strengths needed to be positive role models and leaders in the camp community. CITs first two weeks are spent in a combination of training sessions and general camp fun. On their third week, CITs shadow a camp counselor, participating in camp life as a mentor for younger children.
Utilizing the curriculum designed by renowned camping author, Michael Bradwein, CITs work to develop Group Leadership, Game and Activity Leadership, Body Language, Enthusiasm, Communication, Developing Positive Behavior, Managing Undesired Behavior, Teaching, Teaching Responsibility and Problem-Solving, Caring, Working Together and Positive Learning skills.
All candidates for the CIT program must apply and be interviewed. Interviews will be scheduled in March and April. The price for this 3-week leadership development program is $1725. These sessions are for young adults ages 16 and 17 interested in becoming Camp Counselors in future summers. Register for this program on the Camp Conrad Weiser Registration Form. CITs must also complete the CIT Application.
---
Junior Counselors
Junior Counselors are volunteer staff members 17 years of age (at the time of summer) who are not yet able to apply to be counselors on our team. Potential Junior Counselors should apply using the summer camp staff application.
---