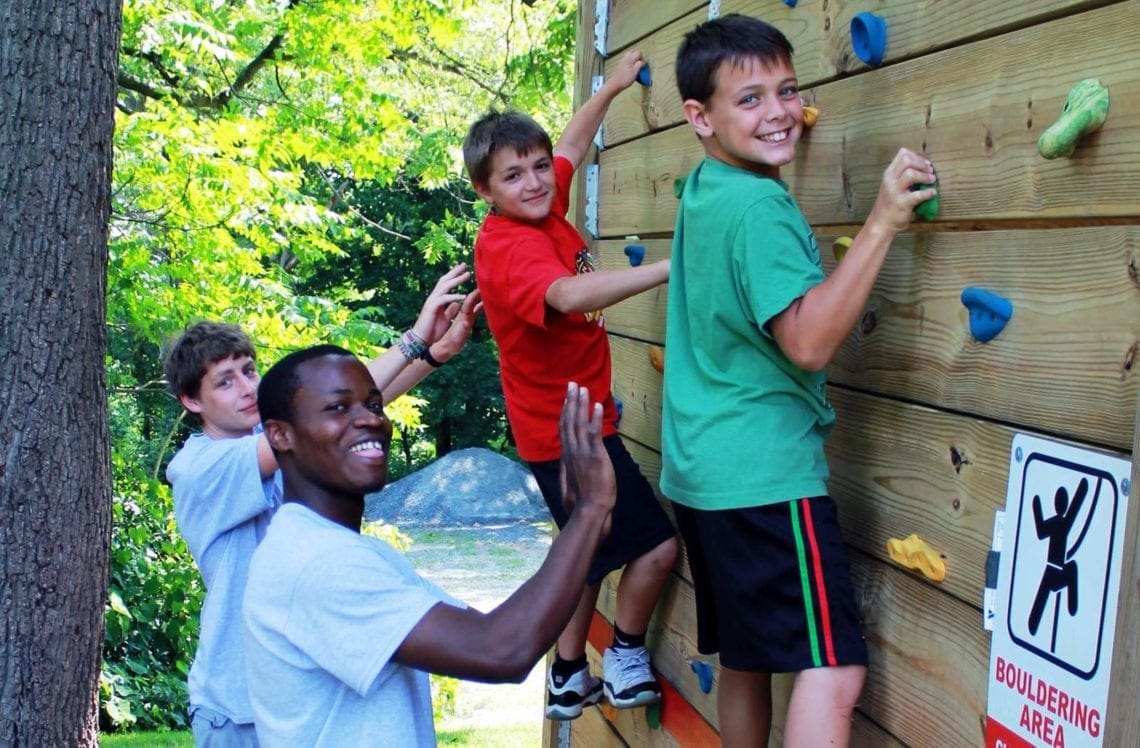 Your Camp Adventure Starts Here!
The South Mountain YMCA Camps are your home for year-round programs for schools, groups, families and more.
Situated on 600-acres of mountain-top woodlands in eastern Pennsylvania, the South Mountain YMCA Camps' property features miles of beautiful forest trails, fields, and streams. There is never a shortage of things to do, and our facilities are designed to ensure a comfortable stay. In operation since 1948, our Outdoor Center hosts more than 10,000 people, in groups of 25-400, for outdoor education, conference, retreat, group-building, and family camp programs site from late August, through the Winter and Spring, until early June. Our professional staff provide participants with a positive environment, as well as fun, safe and age-appropriate activities that aim to foster new relationships, build self-confidence and teach new skills. Inclusion, sportsmanship and learning to treat others with caring, honesty and respect are key values that we model.
Each program is individually tailored to meet the specific needs of your school or group and all of our programming promotes friendships, positive self-esteem, healthy development and encourages individuality and independence. Please explore this section of our website to see all the possibilities for you at South Mountain YMCA Camps.
Learn more about our year round camp programs…
---
School Trips
Join us for a partnership in the education process as your students begin a journey of fun, friendships and discovery!
Learn More