This letter was written by YMCA Camp Conrad Weiser Staff Alum, Jeff Henry.  While he composed it for the summer camp team, we feel it shows why camp is important for kids, staff, and the world.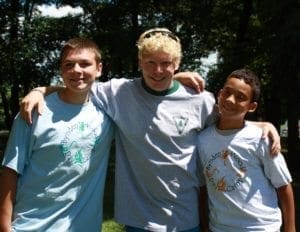 Hey there everyone!
So its been a month since summer ended and, like me, you probably have been thinking about what Camp Conrad Weiser did for you.  Those days you spent on the A-field, the Craft Shed, or in the cabin with campers making them smile – those are memories that I reckon you are now looking back on with a smile.  You probably find yourself thinking, "Wow, did I really do that?" or "Was that me?"
Has that moment hit you yet when you realize that Camp has changed you???
Right now many of you are back in school doing what needs to be done.  But in the back of your mind I know Camp is there – its that safe haven in your mind that will never go away.  You know I'm right.
Are you with me now?  Camp is there.  It is that safe place where you get to be whoever you want to be.  You can be that silly dude up front singing songs and performing skits and no one thinks that you're off your rocker because to the campers you are a rock star.
This is Jeff Henry.  I have served at South Mountain YMCA Camps for the past 4 summers and right now, having been on the other side of the world chasing the sun, I am now realizing what it means when we say "keep the fires burning."
Here in Australia I am working and experiencing a new culture in a beautiful land where I can walk out my door and pick a fresh orange off the tree.  I see a kangaroo as I drive down the road and find a lizard in the driveway.  Since I have been here, I am now realizing what it means to keep the fires burning.  I've said those four words a lot over the past four years, but I never really understood their true meaning.  It has been said that when we say "keep the fires burning," it is our way of saying "see you soon."  Now this rings true to me.
I can remember how much the campers of Camp Conrad Weiser are devoted to their camp even if it was their very first week.  They are part of a camp family that no one can take that away. This holds true for the staff, too.  It is your Camp.
We all have our own memories of how Camp Conrad Weiser has changed us.  I hope that these changes can help you to find the next step in your journey.
Keep the Fires Burning
-Jeff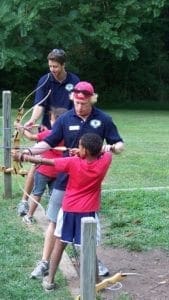 Thank you Jeff.  Your camp family is proud of you as you continue on your journey.  We can't wait to see you again next summer!