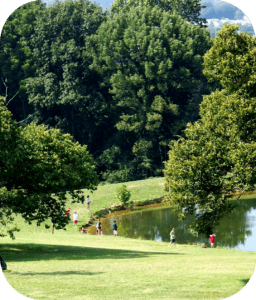 Calling all "nature nerds," "science geeks" and "outdoor adventurers" we invite you to join us this summer for a new kind of day camp! Campers, ages 10-14, will embark on a week of learning and exploring the world around them led by a staff of Outdoor Educators! Each week will have a different curriculum with a nature-based FOCUS. Be it zoology, botany, sustainability, wilderness survival or outdoor science, campers will go home with new knowledge to share with their families. In addition to outdoor education activities, campers will experience adventure programs including: Climbing, Canoeing, Archery, Hiking, Mountain Boarding, Fishing and Team Building!
---
Session Dates & Focuses:
June 27th—July 1 BACKYARD BOTANIST
Botany is defined as the scientific study of the physiology, structure, genetics, ecology, distribution, classification, and economic importance of plants. This week campers explore camp's backyard and its plant life! Through fun, experiential activities campers will learn about the tools botanist use to identify plants, create their own field guide, discover the difference between native, non-native and invasive species and how forest fires are not always a bad thing! Campers will learn from our Outdoor Educators, who will lead them through our core camp activities.
July 5th—July 8th SUSTAINABILITY LEADER
Environmental sustainability is defined as responsible interaction with the environment to avoid depletion or degradation of natural resources and allow for long-term environmental quality.  This week is designed to help campers understand what it means to be sustainable through fun, interactive activities based around the five areas of environmental sustainability: land, air, food, energy and water. This camp explores the basic concepts of sustainability and resource conservation, while offering campers the opportunity to explore the outdoors and core camp activities.  Please note that this week is pro-rated as a 4-day week due to the holiday.
July 11th—July 15th JUNIOR ZOOLOGIST
Zoology is the scientific study of the behavior, structure, physiology, classification, and distribution of animals. This week campers will get an introduction to zoology, the study of animals.  With a focus on native animals, campers will learn about animal classifications, ecosystems, habitats and behavior.  Campers will have the opportunity to meet some of these animals in person and how to take care of them.  In addition to this week's focus campers will also experience camp's core activities.
July 18th—July 22nd WILDERNESS SURVIVALIST
Wilderness survival skills are defined as techniques that a person may use in order to sustain life in any type of natural environment. This week campers will learn the 5 basic skills of survival: Fire, Shelter, Signaling, Food & Water and First Aid.  Campers will gain confidence and comfort in the outdoors and have the chance to experience our core camp activities.
July 25th—July 29th LIMNOLOGIST-IN-TRAINING
Limnology is defined as the study of inland waters, such as lakes, ponds, reservoirs, rivers, streams, wetlands, and groundwater. Let's dive in and learn about limnology and lucky for us we have the perfect POND specimen! Campers explore the pond and all its inhabitants, get the chance to collect and identify macroinvertbrates, learn about watersheds and the importance of water quality.  All of this and they will still have time to shoot an arrow, climb the tower and experience our core camp activities.
August 1st—August 5th OUTDOOR SCIENTIST
This week will provide campers with the opportunity to develop and extend their understanding and passion for STEM (Science, Technology, Engineering and Math) as they explore a variety of activities. Designing and building forts, bridges and rafts, launching rockets, and much more.  In addition, campers will get to experience our core camp activities!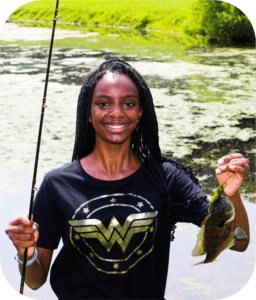 ---
Core Camp Activities
These are the activities that make camp, CAMP!
Every week campers along with their Focus Programs will experience core activities, such as:
Climbing
Canoeing
Archery
Hiking
Mountain Boarding
Team Building
Fishing
Nature Arts & Crafts
Environmental Stewardship Projects
STEM Activities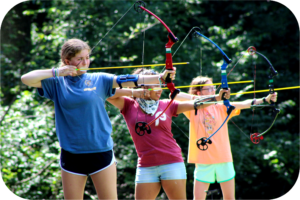 ---
Daily Schedule
(Please note that times are approximate and some activities may be two sessions in length.)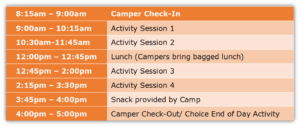 ---
Rates
One week session (Monday-Friday) is $260.00/per camper
Pro-rated holiday week (July 5 -July 8) is $208.00/per camper
---
Parent Handbook
https://www.smymca.org/wp-content/uploads/2022/06/BW-and-PHEDC-Parent-Handbook-2022.pdf