To help you prepare for your child's experience at camp, please review our Family Handbook
As a fun and safe alternative to our Bynden Wood Day Camp program, the South Mountain YMCA Camps will host "The Summer Adventure Series". We will offer plenty of outdoor activities such as swimming, archery, climbing , crafts, and sports while following safety guidelines and promoting social distancing by avoiding large groups. This is a small program with a capacity of 60 children.
---
Getting Started
The Summer Adventure Series hours are from 8:45 AM until 4:15 PM, Monday-Friday. Drop off times 8:00-8:40 AM, Pick up times 4:20-5:00 PM (We will not be able to offer before and aftercare for this summer). Families and campers are greeted in front of Bynden Wood Lodge and the day begins with new friends and Flag Raising. Campers, ages 6 (must have completed Kindergarten) to 14, are assigned to their pod of 1:6 campers of the same age with two adult counselors. The camp day is full with a diverse activity schedule including one hour every day at the pool.
Summer Adventure Series Dates for 2020
Session 1: July 13 – July 17
Session 2: July 20 – July 24
Session 3: July 27 – July 31
Session 4: August 3 – August 7
Session 5: August 10  – August 14
Session 6: August 17 – August 21
---
Rates
One Week Session is $195 per child.
Multi-Child Discount: We do offer a Multi-Child Discount to families. The first child in the family is full price and each additional child in the family is $10 off per session.
Please note:
Spaces are limited registration is required.
All forms must completed electronically prior to your camper's arrival to camp. We will not be able to accept paper forms for camp.
Each day, campers will need a packed, nut free, lunch and snack.
In 2020 we will not be providing before and after care, BUT! we have extended the camp day by 1 hour to assist working families.
In 2020 we will not be providing bus or van transportation.
This year we will not be offering add-on programs like riding lessons or swim lessons.
---
Frequently Asked Questions
1. Who will be leading the Summer Adventure Series?
The Summer Adventure Series will be led by Antonio Skidmore our Youth and Family Director. Antonio looks forward to this opportunity to bring campers back onto the mountain.
2. What if I was Registered for Bynden Wood 2020 and chose to transfer Funds?
If you were a 2020 Bynden Wood Day Camp Family, and you agreed to transfer your 2020 deposit or tuition to the 2021 season, and you would like to utilize that balance for the Summer Adventure Series, please call the office at 610-670-2267 and we will assist you.  Many thanks!
3. How does the Summer Adventure Series differ from Bynden Wood Day Camp?
There are a few modifications from our traditional camp program that need to happen in order to follow CDC, State and American Camping Association recommendations. Here is a list of things to take into consideration.
We are unable to provide transportation to and from camp. All campers must be picked up and dropped off during the designated times.
Campers must come daily with a nut free packed lunch and snack.
Counselors will be wearing masks most of the day and campers will be wearing masks when activities do not allow for social distancing.
Campers will be asked to come to camp wearing their mask. Campers will not have to wear masks during outdoor activities.
Campers and Staff must participate in daily health screenings which include temperature checks.
Optional activities which include swim instruction and horse riding lessons will not be offered.
Large group activities and big campfire programs will be substituted with small group activities.
Before and after care will not be offered in 2020, but we have extended the day for working families.
We will not be offering parent nights or overnights.
4. What precautions are you taking to prevent the spread of COVID-19
Counselors will be wearing masks when in close proximity of each other and campers. Campers will be asked to wear masks when inside or close proximity to other people.
Groups sizes will be limited to 6 campers and one counselor "pods" multiple "pods" may participate in the same activity or travel together but will stay socially distant.
Hand washing stations will be used and encouraged at every program area.
Equipment and common surfaces will be sanitized regularly.
Health screenings and temperature checks are conducted for all campers and staff daily.
5. What happens if there is a case of COVID-19 at Camp?
Camp may be closed in some circumstances due to confirmed COVID-19 cases or due to low enrollment. If camp is closed for any reason, families will be refunded for any services or programs we were unable to deliver.
---
Tours of Camp
Several of our year-round staff call South Mountain YMCA Camps home. They reside at camp and are available to provide tours of our facilities. Please contact Camp to schedule a visit to camp!
Financial Assistance
South Mountain YMCA Camps strives to serve all people regardless of their ability to pay. We believe that all children should have the opportunity to experience camp. If you were approved for financial assistance for Bynden Wood 2020, we will honor those approved funds. For information about our financial assistance program, please contact our camp office.
If you have any questions regarding registration, please do not hesitate to call or e-mail Antonio @ 610-670-2267 or askidmore@smymca.org or contact us at ycamps@smymca.org. 
---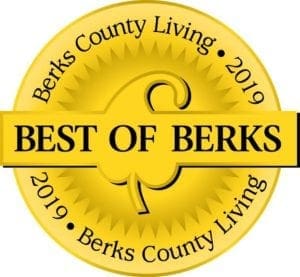 South Mountain YMCA Camps

Voted Best of Berks.
– Berks County Living, 2015, 2016, 2017, 2018 and 2019