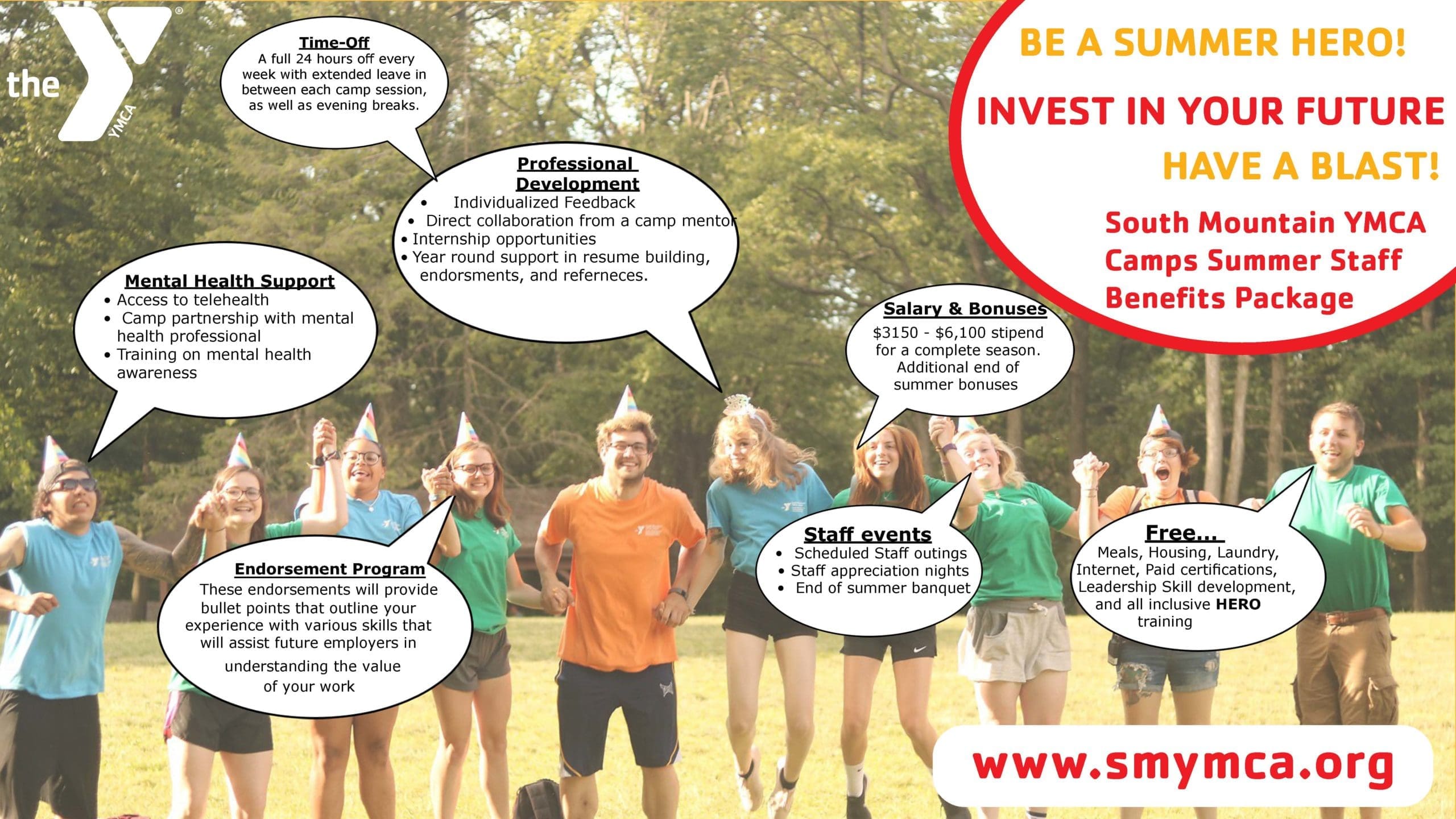 This summer, you'll be a change-maker for the next generation by positively influencing the emotional lives of kids. At the same time, you'll develop and practice skills employers need: communication, collaboration, creativity, problem-solving, and critical thinking. Working outdoors with other highly-motivated, hardworking, and energetic young adult leaders you'll create an epic summer camp experience. This summer, you will be making a difference.
Personal Benefits
Pay: $3,150 and $6,100.Summer Camp Counselors make between $3,150 and $6,100 for the summer season. Variations in pay are based on total weeks of work, experience, and certifications. *For first-year international staff  pay is dictated by the visa sponsor agency.
Mental Health Support. In our Health Center, we provide access to telehealth in private settings for staff with pre-existing therapeutic relationships. We also have a partnership with mental health professionals who can speak with our staff virtually or in-person, and we provide mental health awareness training.
Staff Events.We'll schedule staff outings to places like NYC, Philadelphia, and Washington D.C. We'll organize staff trips on time-off to destinations like Hershey Park, Dorney Park, or Knoebels. Staff appreciation nights throughout the season, and an "end of summer" banquet are also special staff events to look forward to.
Time-Off. Evening Breaks, Full 24 hours off every week with extended leave in between each overnight camp session.
Lifestyle. Live together with your peers and receive FREE housing, meals, laundry, Wi-Fi, trainings, leadership development, and certifications. You'll be part of something; part of a team that positively impacts the lives of children.
Professional Benefits
Professional Certifications. First Aid, CPR, and Lifeguarding are just a few of the professional certifications you can acquire at Camp and take with you for future positions.
Professional Development. You'll receive individualized feedback on your performance and benefit from direct collaboration with a camp mentor. We are happy to partner on internship opportunities so you'll receive credit from for your summer experience in your college career. We'll also provide year-round support assisting in resume building and providing letters of reference.
Endorsements. In 2022 we started our "endorsements program" for your work and training in areas like Leadership and Childcare. These endorsements provide bullet points that outline your experience with various skills that will assist future employers in understanding the value of your work history.
More resources