Cory Evans has been named Adventure Program Director. Cory hails from upstate New York and comes to the mountain with 11 years of professional camping experience ranging in the fields of Aquatics, Archery, High Adventure, Team Building, Outdoor Science, Trip Leading, Day Camp, and Camp Programming. Cory oversees the Adventure program and is always planning new and exciting activities to serve the members of our community. Cory lives on the mountain with his wife Sarah and dog Olive. You may find Cory sailing, paddling, hiking, or climbing all around the east coast.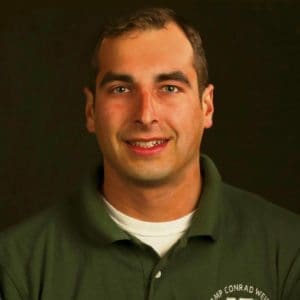 Amanda Griffith has been named Youth and Family Director. Amanda grew up working in a family owned business. Her first experience with the Y was at a summer camp teaching ballet.  Amanda previously held positions here at SMYMCA with the Leadership and Outdoor Center staff. She will serve as the Bynden Wood Day Camp Director during the summer. She received a Bachelor of Arts degree in Peace Studies from Goucher College. While attending Goucher Amanda volunteered in the Baltimore City schools as both a mentor and tutor and was promoted to Student Director for the program. Her passion is working with children to foster excitement and curiosity about the world. She has a black cat named Bmo and an albino corn snake named Indy who keep her company on the mountain.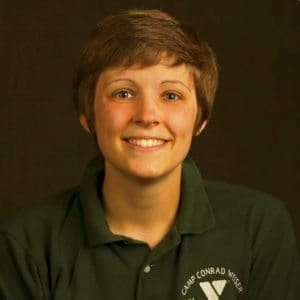 Mark Glossick has been named Director of Dining Services. Mark comes to the mountain with over 25 years' experience in the food service industry. He started his career in small family style restaurants and fast food chains. Mark went on to work for the Marriott Hotel chain where he completed the management training program and was awarded Purchaser of the Year honors in 1989. He has held positions in nursing homes and private restaurants; however his most fulfilling position was as the Executive Chef for his church in Decatur, Alabama. Mark has always enjoyed camping, Sea Scouts and the 4H Club. He is excited about this new chapter in his life and looks forward to enriching the food quality for the campers, counselors and staff. Mark lives in Hamburg with his wife of 30 years, Jodie and their two daughters Jennifer and Kaitlyn.