Please join us in welcoming Greg McCrohan, Outdoor Center Director, to the mountain.

South Mountain YMCA Camps is pleased to announce that Greg McCrohan has been named The Outdoor Center Director. In his new position Mr. McCrohan will be responsible for all guests visiting the South Mountain outside the summer season. This includes but is not limited to schools groups, retreats and conferences and scout adventure weekends. Greg will also be responsible for assisting with the development and implementation of programs which support the mission and goals of SMYMCA as well as maintaining active volunteer groups.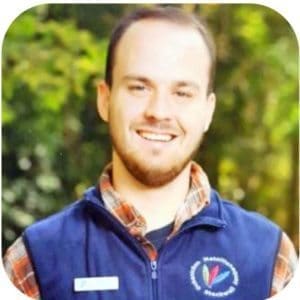 Mr. McCrohan comes to the mountain with over 10 years' experience in camp programming and staff supervision. Mr. McCrohan has worked at YMCA Camps throughout the Northeast including Camp Jewell YMCA in Colebrook, Connecticut and most recently YMCA Camp Ockanickon in Medford, New Jersey. Mr. McCrohan graduated from La Salle University in 2013 with a Bachelor's in Marketing and Business Administration. Greg's background includes overseeing staff, programming, budgets, aquatics, high adventure elements and safety. As a member of his previous camp staff teams, Greg has focused on the betterment of his organization internally and externally. While at YMCA Camp Ockanickon, Greg led a risk management and safety committee with the idea of this committee being to help employees see dangers around the workplace and help reduce the risk of harm. In 2016, Greg was a major part of the designing, purchasing and installation of a significant new waterfront dock as part of Camp Ockanickon's capital campaign. As the Family Programs Coordinator, Greg created a new Women's Wellness Weekend, working with outside vendors and camp staff to provide a friendly and welcoming environment for the weekend's participants.
The Board of Directors and fellow staff members congratulate Greg on his new position and look forward to working with him to promote the mission of the South Mountain YMCA Camps changing lives one camper at a time.