South Mountain YMCA Camps announces newly appointed members to Board of Directors.    

Wernersville, September 23, 2014 – The South Mountain YMCA's Board of Directors is pleased to announce that two new members have been elected. The staff and volunteers of the South Mountain YMCA Camps congratulate and welcome Raynaldo Crespo and Jennifer Savarese to camp.
Raynaldo (Ray) Crespo is vice president of Commercial Lending for Tompkins VIST Bank. The bank, headquartered in Wyomissing, Berks County, serves clients and communities throughout southeastern Pennsylvania.
In his position, Ray is responsible for developing loan and deposit relationships with clients and managing a commercial loan portfolio. A veteran of 27 years in banking, Ray joined Tompkins VIST Bank in 2010. Previously he was vice president of Commercial Lending at Susquehanna Bank. He received a B.S. in Accounting from Kutztown University and is a graduate of the Pennsylvania School of Banking at Bucknell University.
A resident of Womelsdorf, Berks County, Ray is active in his community. He is actively involved in the Catholic Youth Organization and the Planning Commission of Heidelberg Township. In addition, he has served as a YES mentor and as a board member of the Community Partnership of Berks County and the Salvation Army of Reading. Ray and his wife, Ruth, have three daughters and two grandchildren.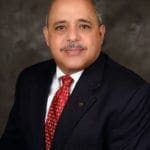 Jennifer Savarese currently serves as Caron Treatment Centers' Corporate Secretary and Administrative Director in the President's Office. In this role, Ms. Savarese assists the President and CEO in managing all aspects of this nonprofit addiction treatment center's corporate governance, as well as various strategic projects, and serves on the organization's Leadership Team. Prior to this, Ms. Savarese was the Staffing Manager at Chris Talarico & Associates, an employment agency in Berks County, PA.
Ms. Savarese is a member of the Society for Corporate Secretaries and Governance Professionals, and serves on its Corporate Practices Committee. Ms. Savarese received a Bachelor of Arts Degree in Human Relations from St. Joseph's College in Patchogue, New York.