The South Mountain YMCA's Board of Directors is pleased to announce that three new members have been elected. The staff and volunteers of the South Mountain YMCA Camps congratulate and welcome Michael Caron, Vali Heist and Blaine Steensland to camp.
Michael Caron was a partner in the industrial gas business known as GTS-Welco which was recently sold to Praxair Distribution. He maintains a residence in Sinking Spring with his wife Dominique. Mike has two sons (Alex and Adam), a daughter (Ryann), and a beautiful 7 year-old grandson named Lucas.  As a child he attended Bynden Wood Day Camp and was a long-time camper at Camp Conrad Weiser. This will be Mike's second stint on the board of directors having served for many years previously.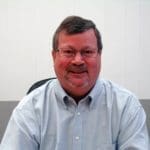 Vali Heist is a Certified Professional Organizer® and owner of The Clutter Crew in Mohnton for 8 years. She is the author of "Organize This! Practical Tips, Green Ideas, and Ruminations about your CRAP". Vali writes a monthly column for the Reading Eagle called Organize This! She has a Master's in Education and an extensive background of 24 years in Higher Education at Alvernia University.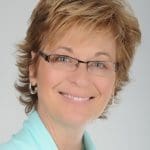 Blaine Steensland is the Senior Director of Student Affairs and Enrollment Management at Penn State Berks. In his current position, he provides leadership to Admissions, Financial Aid, Retention, Residence Life, Health Services, NCAA Division III Intercollegiate and Recreational Athletics, Campus Life, Orientation, Counseling Services, Multicultural Student Services, Support Services to Special Student Populations, Student Organizations, and Out-of-Class Educational and Social Programming. He holds an Ed.D. and an M.A. in Higher Education Administration from West Virginia University. He earned a B.A. in History and Political Science from Davis & Elkins College. He is married to Wendy Steensland and they have two married sons and one granddaughter.